Archives
---
December 23, 2019
On behalf of the 2020 LLB Minor Ball executive, we would like to wish everyone a very Merry Christmas, wonderful holiday season and Happy New Year!
On line registration for the 2020 season will be open on January 1st, 2020. Early bird registration savings will be $50 per player till April 1st, so register early. To qualify for the discount fees must be paid by the April 1st savings deadline.
Volunteer commitment will remain a $100 deposit with the current volunteer options as:
working a bingo
selling raffle tickets (2 ticket books)
Additional information and in person registration will be announced by February 1st.
2019 CASH RAFFLE WINNERS!
We posted the live draw and our winners on the LLB Minor Ball and our Mid-Summer Sports Days Facebook page, but not here.
Thank you to all who participated in the raffle!
$2500 Curtis Guintal
$1500 Brian Laboucane
$1000 Leona Bernard
$500 Terri Rudiger
$250 Mark Shipka
$250 Byron Cardinal
Mid-Summer Sports Days August 3-5th in Lac La Biche!

August 1, 2019

Our water events are still a GO! Due to lake conditions we have moved this event to Young's Beach on Beaver Lake!

The learn to ride clinic is on Saturday and a recreational slalom, trick and wake board and wake surf tournament on Sunday. Click here for all the info: https://www.wswa.ca/lake-ambassadors

We are very excited to have Slalom and Trick Skiing Demonstration on Sunday at 12:00 pm by Alberta Waterski Team Members Ellie and Drew Germain of Fort McMurray. Both trail on Lac La Biche. Ellie was 2018 U14 Western Canada overall champ and Drew was slalom champ and 3rd overall. These 2 are attending the 2019 Western Canada competition in Saskatoon. Come out and watch some incredible skiing!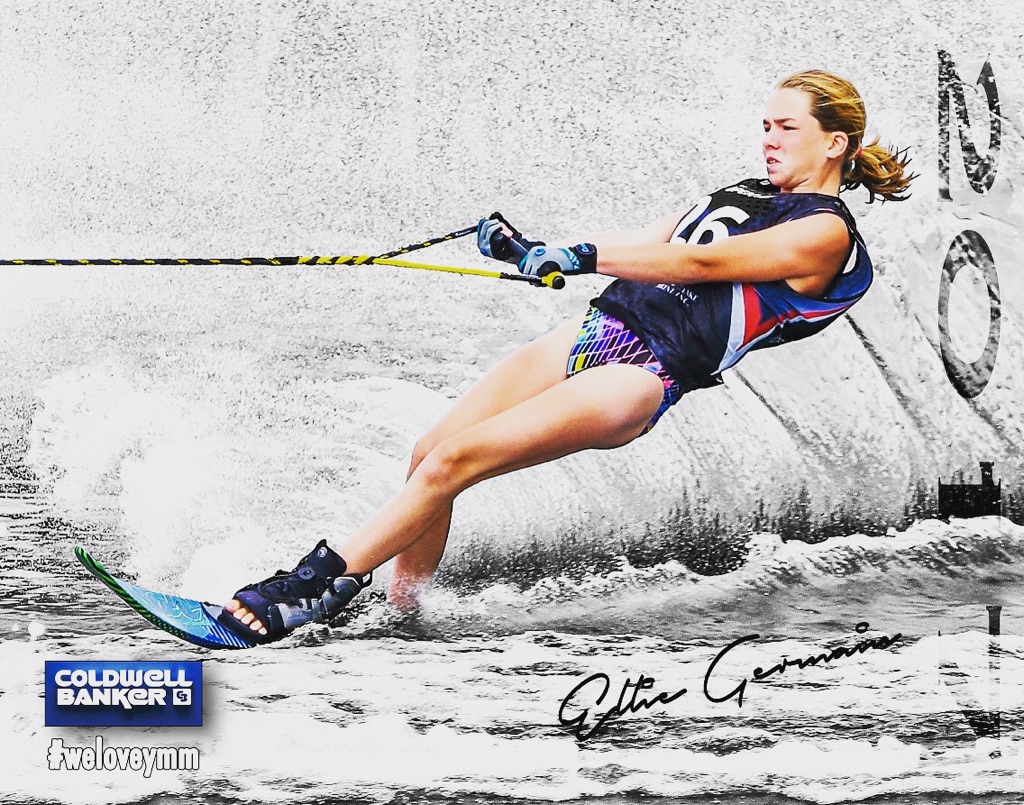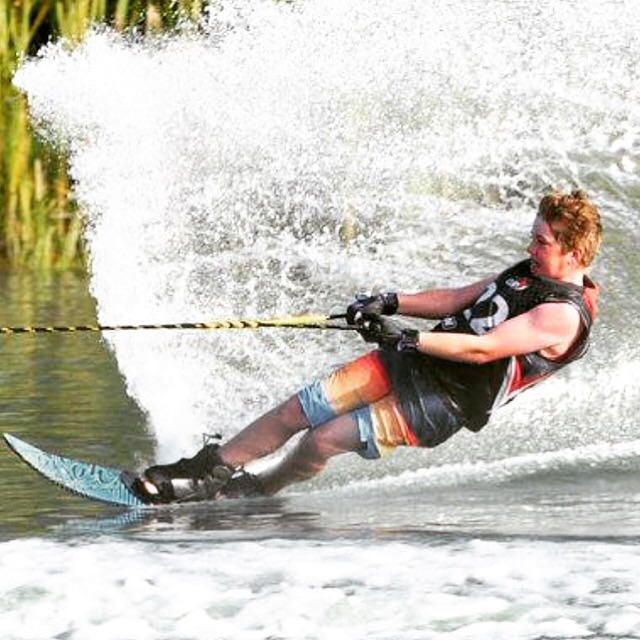 Mid-Summer Sports Days August 3-5th in Lac La Biche!

July 19, 2019

LLB Minor Ball is hosting the 2nd annual Mid-Summer Sports Days! It is ALL Sports, ALL Weekend for ALL Ages this August long weekend. We have something for everyone!

Are you a baseball fan? Well, we have AA Baseball all weekend with 6 teams including Calgary Wolfpack, Lacombe Dodgers, Edmonton Pirates, Lac La Biche, and teams from Wabasca and Kikino.

You can register your team in slo-pitch, 3 on 3 ball hockey, 3 on 3 basketball, beach volleyball and horseshoes.

More of a do it your selfer? Register in singles for horseshoes and maybe the ringer competition too. New this year is our axe throwing tournament which is for ages 7 and up. There is a home run derby and did you know about all the water sports? We are excited to be have Waterski and Wakeboard Alberta (WSWA) joining us again for a learn to ride clinic on Saturday and a recreational slalom, trick and wake board and wake surf tournament on Sunday. This is for all ages and all ski levels!

Sporting Goods Sports Zone has games, games, games!
DUNK TANK - Try to dunk one of incredible volunteers that have agreed to sit in the tank in support of our community groups (this list and times will be shared before the weekend).
BATTING CAGE- Swing your heart out at a bucket of balls.
SPEED PITCH/SLAP SHOT - Best of the weekend win prizes! Hardest shot a composite hockey stick & fastest throw a new ball glove.
AVERAGE JOE'S OBSTACLE COURSE - We have both a ki

ds and adult course. You complete against the clock through our one of a kind course to qualify and have your name entered to win. Adult course a mountain bike and the a kids course a bike (draw on Sunday). Each kid that goes through the course gets a free snow cone!

HOLE-IN-1 - Sink your put in 1 shot? All who qualify are entered to win an awesome golf prize. Adult prize a Cleveland Golf Putter valued at $140 and the Junior/Kids prize a kid's driver valued at $75. Prizes from Palmaruk Golf & Apparel.

FOOTBALL THROW - Test your aim. Make the target and you qualify to win a football; draw on Sunday.

CANNON BLASTER - Use the air powered cannons to save the earth by blasting the aliens before they take over, or get in some target practice on some unsuspecting ducks. Perfect for almost any age. These cannons shoot foam balls!

35' OBSTACLE BLOW-UP - Can't get enough obstacle fun? Have fun racing your friends or family through this course of ladders, slides, pop ups, walls and tunnels. Yes, adults are allowed in this one too!
Here are a few other highlights we have on the weekend:
Chainsaw carver Kelly from Sherwood Park will be on site both Saturday & Sunday from 1:00-5:00pm. Carving a bear and eagle that will be raffled off each day.
BINGO! With the slider cards....its a sport! We have community bingo to our line up! Bingo will run Saturday and Sunday with 3 regular games each day at 11am, 12:30 pm and 2pm. For these regular games minor will be allowed to play with a guardian. Both days we have a guaranteed BONANZA of $350 and a consolation prize of $75. Minors are not allowed to play for the bonanza. All cards will be $1 and card sales will be 1/2 hour before each game series.
CASH RAFFLE! LLB Minor Ball has an incredible raffle which has 6 cash prize! The draw will be done Sunday at 6pm.

Prizes are 1st $2500, 2nd $1500. 3rd $1000, 4th $ 500, 5th $250 and 6th $250.

Slalom and Trick Skiing Demonstration on Sunday 12:00 pm, McArthur Beach by Alberta Waterski Team Members Ellie and Drew Germain of Fort McMurray. Both trail on Lac La Biche. Ellie was 2018 U14 Western Canada overall champ and Drew was slalom champ and 3rd overall. These 2 are attending the 2019 Western Canada competition in Saskatoon. Come out and watch some incredible skiing!
50/50 Raffles each day! We will do the draws at Main #1 Diamond on Saturday and Sunday withe the draws at 8pm and Monday at 3pm
Our GIANT PLINKO board has lots of prizes...you just gotta check it out!
We have concession all weekend with a pancake breakfast for just $2 both Saturday and Sunday 8am-10am. Burgers, hot dogs, fries'n gravy, onion rings, mozza sticks, chicken nuggets, chips, chocolate bars and even SNOW CONES! You can have an ice-cream at Booza's or a shake with Booster Juice.
This is a true community event and all proceeds will be going to the organizing non-profit groups and other non-profits that are involved with the event.
You can follow us our Mid-Summer Sports Days Facebook Page too! We will be updating the page as we go along and ALL weekend too! Please like and share our page!
DODGERS 2019

July 18, 2019

Thanks to all that attended our year end BBQ! All the jersey deposits, volunteer deposits (except outstanding bingo's), team staff and umpire cheques have been sent out. If you do not receive yours please message Stacey at 623-1189.

We would like to thank all the players, parents, team staff and umpires for a great year!

Online registration will start up again February 1st with the early bird discount of $50 again.

Hope to see you all in 2020!
Good Luck!

June 21, 2019

Another year of ball is coming to an end. We hope the weather is good for all the year end tournaments and all the players have a great time! Good luck to all the teams!

With the close of the year a few reminders:


Jerseys need to be turned in to the team managers when they are collecting them. We are not collecting jerseys outside of this process.
Volunteer deposits and jersey deposits will be completed when all the managers have returned their team jerseys. They will all be out by July 14th.
Equipment is to be returned by the coaches at the year end BBQ on June 26th.
Team umpire lists need to be sent in by managers as soon as your games are completed for the year. Email llbmbreg@outlook.com or text pic to 623-1189.
We could use some help selling our remaining raffle tickets! If your interested please contact Julia 404-3623.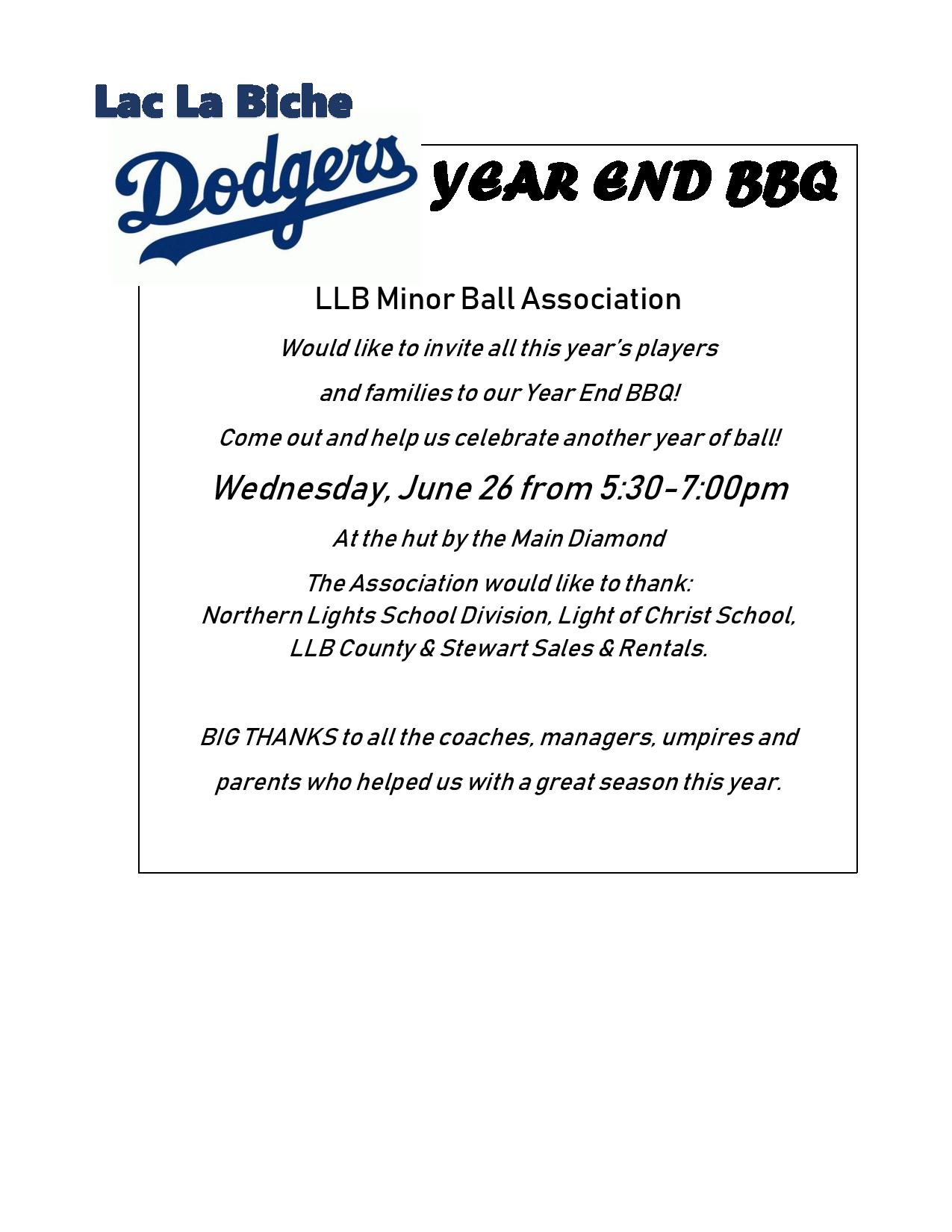 Year End Tournaments

June 2, 2019

Here are the locations of the year end tournaments that take place on June 22nd/23rd.

Baseball

9U Rookie - Cold Lake

11U Mosquito - Bonnyville

13U PeeWee - Elk Point

15U Bantam - Elizabeth Settlement

18U Midget - June 20th quarter finals, June 25th semi -finals, June 27th finals.

Softball

10U Mites - Plamondon

12U Squirts - Lac La Biche

14U Pee Wee - St.Paul

16U Bantam - Pierceland

19U Midget - June 19th quarter finals, June 24th semi -finals, June 26th finals.
Raffle Ticket Update

May 15, 2019
If your raffle tickets are sold and you would like to turn them in please contact Julia Collins by message or text at 404-3623 to arrange to hand them in. All tickets collected this month (till May 31) will have their volunteer commitment refunded in the first week of June. All other tickets are to be returned to your team manager by June 15th. These refunds will be done with the jersey fee returns (to be sent out by July 8th).
If you still need to pay your volunteer deposit please contact Julia as well.
TBALL! Start up!

May 13, 2019

T-Ball starts this Wednesday from 5:30-6:15pm at Ecole Sainte-Catherine school (old Central Elementary school). Back stop next to the playground.

At least 1 parent need to attend to discuss this seasons plan. We need parent helpers for our tball program to be successful.

Each player needs a glove, runners, helmet, hat and water bottle.
NEW! DIAMOND SCHEDULE FOR GAME

May 12, 2019

LLB Minor Ball has reconfigured some of diamond allocations for our 9U, U10 and U12 teams home games.

This was done to give all our players and their competitors the best possible fields to play on.

The May and June calendars show home game locations.

CLICK THIS LINK http://www.laclabicheminorball.ca/content/diamond-schedule

Practicing teams or rescheduled games will need to be on other available diamonds.

U10, U12, U14, U16, U19 - Softball

9U, 11U, 13U, 15U, 18U - Baseball
LEAGUE START UP!

May 6, 2019

FINALLY here! Softball and baseball teams started practices last week and this week the Lakeland League play is underway!

All schedules are ready on the Lakeland website https://sites.google.com/view/lakeland-minor-ball

Few items:
Please ONLY wear jerseys to games.
Update on the process to return your tickets (when they are ALL sold) will be out after our Executive meeting on May 10th.
If you have any unpaid fees please contact us to arrange payment. llbmbreg@outlook.com
If you have concerns or questions please bring them to your team manager. You can also contact our Division rep Andrea @ 404-4417, do not contact the Lakeland League, Softball AB or Baseball AB. We must deal with these within our Association.
We hope all our teams have a GREAT season!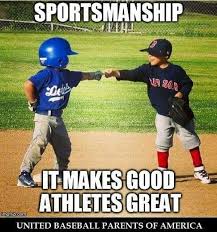 UPDATE

April 25, 2019

Thanks to all who attended the BBQ on Wednesday. This is our first time with a Season Kick-off and although we had a few snags, we are thinking it may be an annual thing! As you might have noticed, we have a fairly small executive committee who pulled off organized all the team equipment and jerseys on Monday before the BBQ along with the team staff meeting and BBQ. We would love to hear from anyone who has the passion for ball we do and wants to join us.

ALL registrations are now closed with the exception on 11U Baseball (born 2008/09) and Tball. If you have not paid your fees (registration or jersey) or volunteer deposits please try to log back into your RAMP account and pay credit card (for fees) or etransfer (fees or deposit) to llbmbreg@outlook.com in the next few days. Julia will be following up with those that need raffle tickets still.

Organizing the season takes time and we appreciate your patience. All players will be contacted by their team manager with start up times and dates. IF you are not contacted by Monday, April 29th please message llbmbreg@outlook.com.

BIG THANK-YOU to our BBQ sponsor V&H for the burgers & hot dogs, Bookkeeping Plus for all the photocopying and time donation and Kinsmen for the short notice on the venue (no one wanted dirt-burgers!) and the reduced rental fee!

More updates in the days to come!
DODGERS SEASON KICK-OFF BBQ!

April 12, 2019

We are very excited about our BBQ and hope all the players and their families can join us; its FREE! Hamburgers, hot dogs, salads, chips and drinks! We look forward to seeing you there!

From 5:00-7:00 we will be collected any outstanding fees; registration, jersey and volunteer deposits. All our Bingo volunteer positions are full so we ask that you sell raffle tickets for your commitment. The raffle tickets can be pick up here as well. Please make an effort to meet with us, it is very appreciated and will make our jobs allot easier.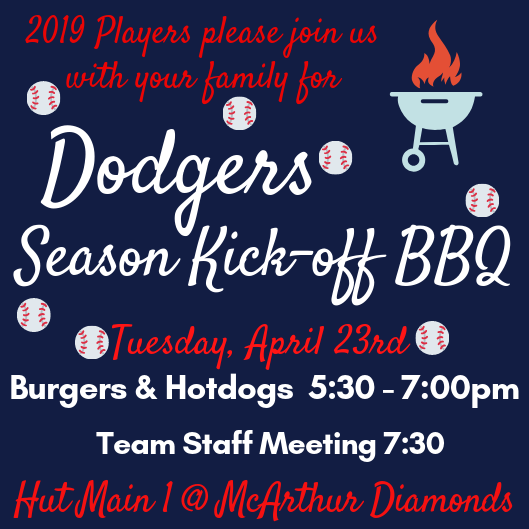 Cash Raffle Fundraiser!

February 24, 2019

Now you can get your DODGERS Fan Gear!
Our online store is up and running. You can order your own LLB Dodger apparel and personalize it too! From hats, jackets, shirts and pants to mugs and duffles. The selection is amazing. You are also supporting the Association with 10% of all purchases going back to LLB Minor Ball. Check it out today!
LLBMBA Update

November 15, 2018
Our Annual General Meeting was last night. Ball may not be on your mind, but our 2019 executive is ready to get organized for the next season. We have some key executive positions still available. If your interested please give Ali Fyith (our returning President) a call 780-689-9457.
2019 Executive
President - Ali Fyith
Vice President - Michael Walgren
Secretary - Julia Collins
Treasurer - Stacey St.Jean
Registrar - Bonnie McDonald
Volunteer Director & Division Representative - Andrea Gaschnitz
Equipment Manager - Tony Nowicki
Coach Coordinator - Candace Walgren
Uniform Manager - Vacant (Julia Collins temp.)
Web & Social Media - Vacant
Mid-Summer Sports Days Thank-you