Happy Holidays & Merry Christmas!
Wishing you all the best in 2022!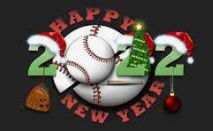 Dodgers Online Apparel Store
Did you know we have a Dodgers store?
You can get everything from t-shirts, hoodies, hats and coats to backpacks and travel mugs...all with the Dodgers logo!
Lots of styles, colors and you can even customize!